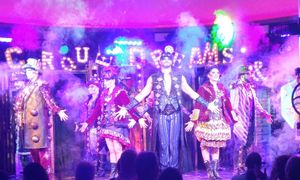 You have questions? We have answers
What makes you different from other musicians?
Our music is a blend of Desi (Bollywood, Kollywood, Tollywood, Punjabi) and Rock music. For instance, one our most popular numbers is a mashup of Nirvana's Smells like Teen Spirit + RDB's Jaane Ja Dhoondta. Another is Sweet Home Alabama + ARR's Hamma Hamma. Our music is innovative, punchy, and expressive! And so much fun to dance and groove to!
Do you take music requests?
Of course we do! If you have a special Bollywood song or tune, let us know and we'd be happy to oblige and include it either in our live or DJ set.
Are you fully insured?
Yes
Can you provide specialty, religious, or ethnic musicians?
Yes, our blend of music is world / ethnic music.
What do you wear?
We always dress for the occasion making sure that our entire ensemble fits within the context of the event. We wear both traditional (desi) and formal western attire. Let us know what theme would suit your event.
Do you learn new songs?
Yes, we are always adding new songs to our repertoire. Let us know if you have a special song or tunes you'd like us to include in our set.
What is your travel and break down fee?
The travel fee depends on the amount of travel required to the venue. Please contact us for specific details. Typically, break down fee is included in the quoted price. We do not charge a separate fee for this.
Do you provide other services, such as lighting or photo booths?
Yes, we offer DJ services alongside our Live Band performances. Contact us for our full set of services and wedding / event packages.
Do you provide music for wedding ceremonies or cocktail receptions?
Yes, we can DJ during wedding ceremonies, playing traditional Shehnai's, Nadaswaram's , or any another traditional Desi instrumental background music. For cocktail receptions, we can play light, romantic background numbers (e.g. Chura Liya Hai Tumne, Rim Jhim Gire Sawan, Ae Dil Hai Mushkil and others)
How early do you come to set up?
About 2-3 hours before our performance starts to setup, conduct a sound check, and ensure all systems are a go.
What is your style?
We play Bollywood Rock music, which is a mix of Desi music from the Indian sub-continent. Our playlist includes Bollywood music from India, Tamil / Telugu music from South India, Sufi music from Pakistan and Bangladesh, Punjabi / Bhangra music, American / English Rock music.