Bedford, Massachusetts, May 16, 2023 - The South Asian Association of Bedford hosted their annual Holi Celebration on May 7th, 2023, and it was a joyous and colorful affair. Attendees were treated to a spectacle of color and delight, with live music, dance, and delicious food.

One of the highlights of the event was the performance by Kadak Chai, a Boston-based band that specializes in blending traditional Indian music with modern rock and pop influences. The band's high-energy performance had the 300+ strong crowd dancing and cheering, and they were praised by attendees for their lively and outstanding performance. Kadak Chai's power packed performance included the 70's hippie chillum anthem "Dum Maro Dum", a rock version of the mafioso anti-establishment hit "Dhan Te Nan", and a Tamil-Hindi mashup of the iconic A. R. Rahman's "Hamma Hamma". After Kadak Chai's performance, DJPraveen spun popular tracks to keep the crowd dancing, including the rollicking hit "Naatu Naatu" from the Indian blockbuster "RRR," which recently won the Oscar for best original song.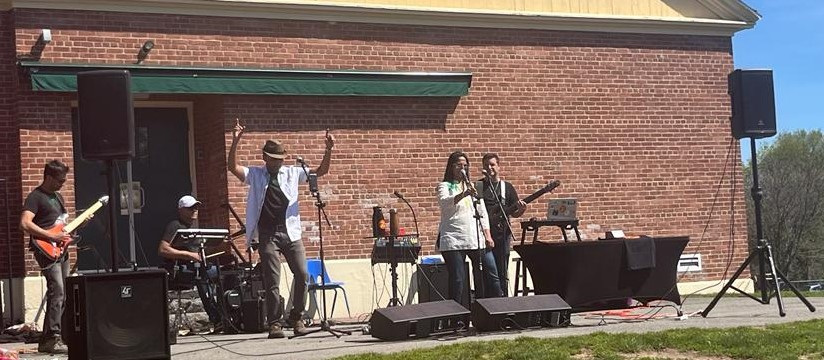 Shipra Bhal, an attendee commented "We all thoroughly enjoyed the band performance on holi! …did such a fabulous job…I had forgotten how good live band music sounds". Some other attendees commented, "The live band was amazing...!!", "Hats off to the band for keeping it so lively!!", and "The live band was outstanding!!". South Asian Association of Bedford committee member Dhiren Patel said, "Kadak Chai blew the lid off the festival bringing raw energy and color to the festival. Folks were grooving to their beats and literally dancing on the field while enjoying Holi with friends and family".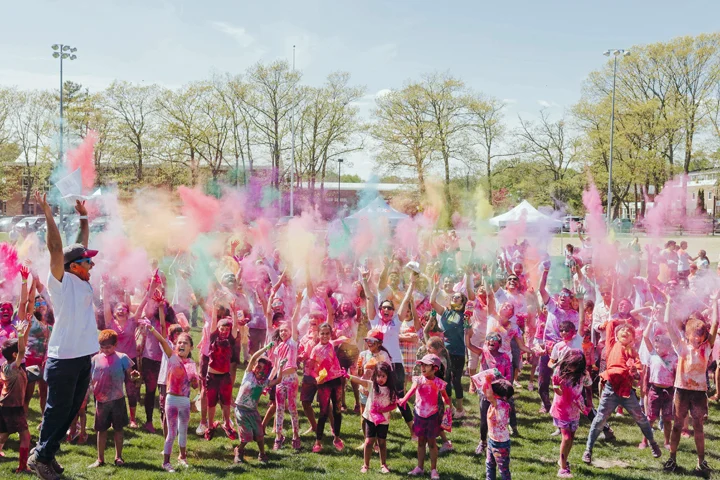 Photo Credit: Jackie Clarkson Photography
"We are thrilled to have had Kadak Chai perform at our Holi Celebration," said Mehul Shah, a member of the South Asian Association of Bedford. "Their unique blend of traditional and modern music was the perfect accompaniment to our celebration of spring and renewal."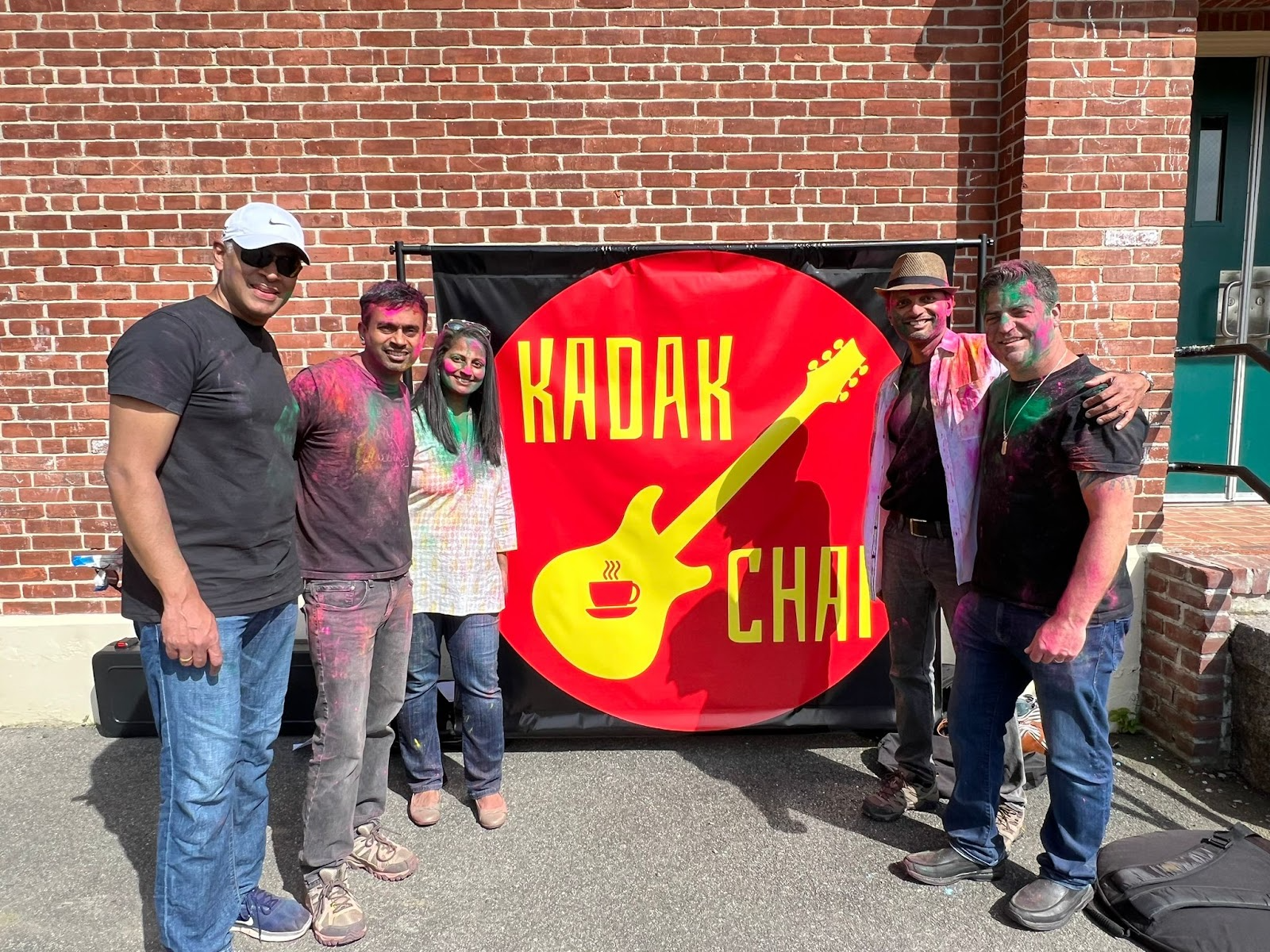 The Bedford Cultural Council provided financial support for the event. Event sponsors included Carson Wealth who offer a range of wealth management and financial advisor services and Apex Defense Academy based in Waltham and Burlington teaching Kid's Martial Arts and Krav Maga Self Defense. Other sponsors included Bedford's Holi restaurant, Russian School of Math, Bedford Cupcakes, Callahan's Karate, Suzanne & Company, Apna Bazar, and Barrett | Sotheby's.

Kadak Chai band member Praveen Ramanathan said "The South Asian Association of Bedford did an incredible job organizing this year's Holi Celebration. The Holi colors, decorations, and delicious food, made for an unforgettable experience. On behalf of Kadak Chai, I want to thank the association, the sponsors, and the town for bringing the joy of Holi to all."