Burlington, MA - Nov 12, 2023 – Diwali, the festival of lights, was celebrated with unparalleled fervor and musical magic as Kadak Chai, the dynamic band known for their infectious energy, took center stage for a double-header performance at The Treasury Indian Kitchen in Burlington, MA. The first day saw a public Diwali Bash organized by The Treasury, followed by an exclusive private Diwali party on Day 2 for the Boston Bunts Group. The atmosphere was charged with excitement, and the audience was in for a treat.
November 10th, 2023: Public Diwali Bash
The Treasury Indian Kitchen pulled out all the stops for a grand Diwali Bash that drew in a diverse and enthusiastic crowd. Kadak Chai hit the stage with their trademark high-energy performance, opening the night with the foot-tapping beats of Shankar-Ehsaan-Loy's 'Gallan Goodiyan', Chak De Bhangda numbers like 'Mundiyan', Sukhbir's 'Ishq Tera Tadpaave' and Daler Mehndi's 'Tunak Tunak'. The audience was immediately captivated, and the dance floor came alive with joyous celebration.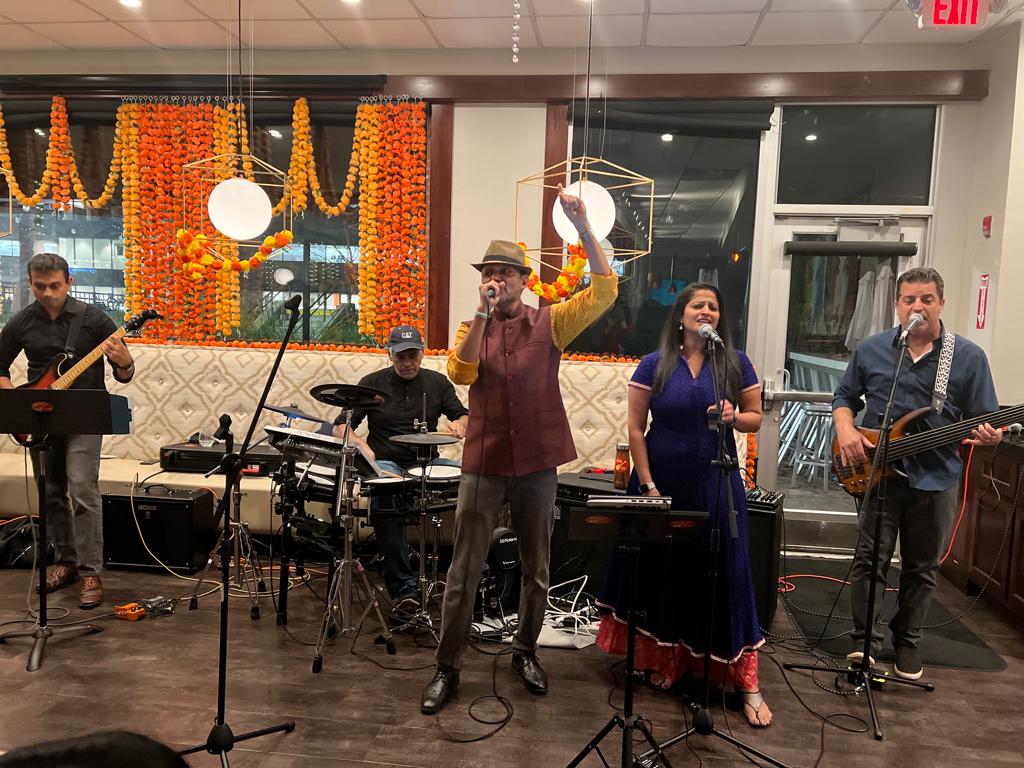 As the night unfolded, the band seamlessly blended Bollywood chartbusters with soulful melodies, creating a musical journey that resonated with the spirit of Diwali. The crowd couldn't help but express their delight, with comments like "Awesome performance as always you guys 👏❤️" flooding social media.
The Treasury's Diwali Bash became a melting pot of cultures, with Kadak Chai's music serving as the common thread that brought everyone together. The night concluded with a crescendo of cheers and applause, setting the stage for an equally thrilling private event the following day.
November 11th, 2023: Private Diwali Party for the Boston Bunts Group
The second day witnessed an intimate gathering of the Boston Bunts Group at The Treasury Indian Kitchen, where Kadak Chai tailored their performance to create a personalized and unforgettable experience. The band skillfully curated a setlist that resonated with the preference of the private audience.
Comments like "Amazing bunch of talented musicians! They were literally rocking tonite," and "Thanks for making our Diwali so memorable 😍😍. You are the best 😍😍" poured in, reflecting the sheer delight of the attendees. The energy in the room was palpable, and Kadak Chai's ability to connect with the audience on a personal level made the private Diwali party an exclusive affair to remember.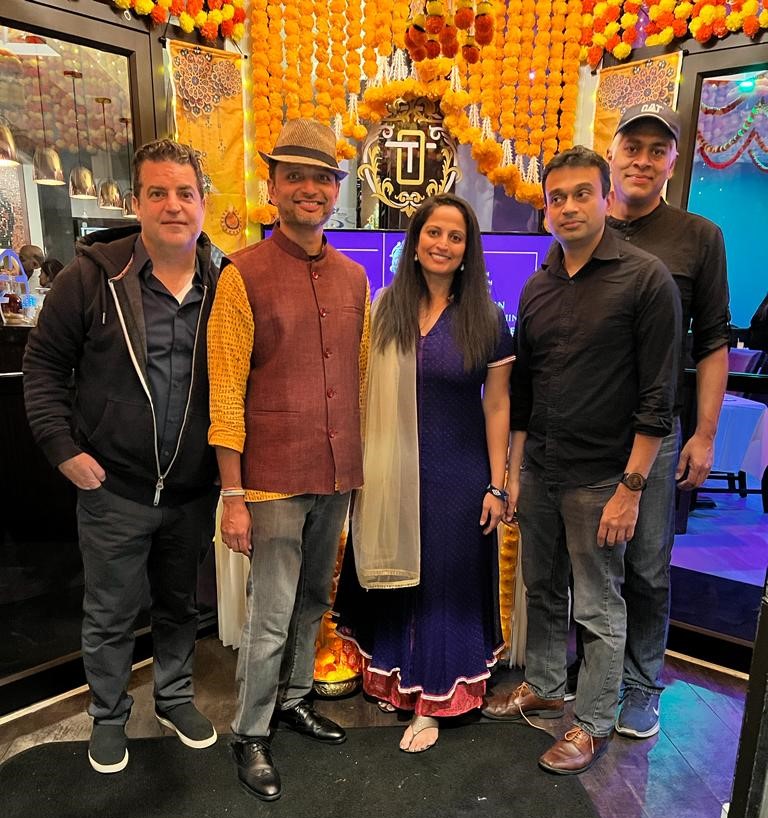 Kadak Chai's back-to-back performances at The Treasury Indian Kitchen for the 2023 Diwali celebrations left an indelible mark on the hearts of the audience. The band's versatility, coupled with their infectious enthusiasm, made each performance a unique and memorable experience. As the echoes of cheers and applause lingered in the air, it was evident that Kadak Chai had not just performed; they had created moments that would be cherished for a lifetime. The Treasury Indian Kitchen, with its commitment to hosting memorable events, played the perfect host to this Diwali double-header, leaving the audience eagerly anticipating the next musical extravaganza.